University of Massachusetts
Physical Sciences Building
Amherst, MA
---
The Physical Sciences Building (PSB) provides a mix of flex laboratories and office space to accommodate a wide variety of physics, computational, and synthetic chemistry research. At 82,500 square feet spread across three flexible levels, the building is designed to be reconfigured many times over its life to serve evolving research needs.
As part of the project, the existing West Experiment Station (WES) was disassembled, relocated, and rebuilt on a brand new foundation. Interior renovations to the WES increased its usable space by 50%. The rehabilitated structure now houses 20 faculty and graduate student offices from the departments of Physics and Chemistry. Interior bridges connect the Physical Sciences Building to the WES and neighboring Goessmann Laboratory.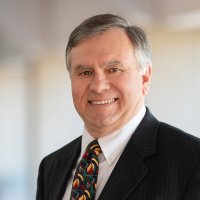 "M/E Engineering P.C. provides commissioning and retro-commissioning services for both new construction and renovation projects. Our extensive experience ranges from 10,000 SF medical office buildings to 300,000 SF research facilities and acute care hospitals. Past clients include NYSOGS, University of Massachusetts, Kaleida Health, and State University Construction Fund."
- Kenneth J. Swan, Associate
Commissioning Services Provided
Design Review Services
Submittal Review
Commissioning Plan
Checklist & Test Procedure Document Development
Witness System Testing
Maintain Issues & Resolutions Log
On-Site Commissioning
IAQ Testing
DDC System Verification
Final Commissioning Record
---
Commissioning Services Addressed the Following
Energy Recovery Units
Custom Air Handling Units
Split AC Condensing Units
Fans Supply/Exhaust Fans
Non Lab Space VAV's
Fin Tube Radiation Controls
Pumping Systems
Heat Exchangers
Steam Humidifiers
Condensate Pumps with Receivers
Steam Pressure Reducing Station
Steam/Condensate Flow Meters
Electrical Humidifiers
Electrical Distribution Switchgear
Domestic Hot Water System
Ductwork Distribution System
Air/Water Testing & Balancing
Water Side Testing & Balancing
Sprinkler System (Wet, Dry, Foam)
Specialty Gases
RO/DI System
PH Neutralization System
Vacuum Pump and Storage Tank
Nitrogen Bulk Tank & Distribution System
Fuel Oil Pumping System
Emergency Showers
Emergency Generator, Transfer Switches
Lighting and Lighting Controls
Card Access/Security System
Fire Alarm System
VRF Units and Condensing Units
Fume Hood/Laboratory Controls
Including: Room Pressurization Controls
Sectors
---