M/E Engineering has studied and designed a vast variety of energy conservation related technologies and strategies that support sustainable building engineering and design. Our analyses have ranged from simple bin hour calculations to full college campus computer modeling addressing lighting upgrades, HVAC equipment replacement, control system modifications, cogeneration systems, photovoltaics, micro turbines and geo-thermal heat pumps. Today's building environment demands energy efficiency and sustainability as a design prerequisite. At its core, sustainability is part of our practice.
---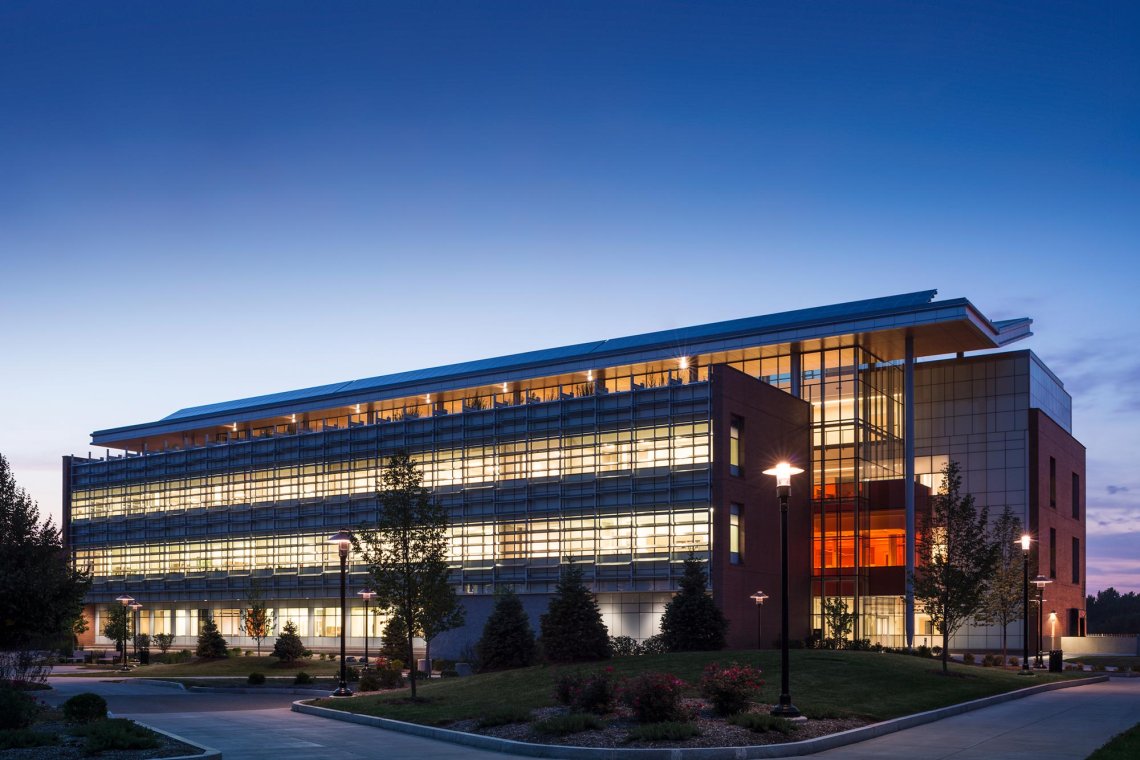 M/E Engineering provides a wide range of services for sustainable building engineering, design and energy conservation:
Building Energy Audits
Utility Usage Assessments
Investment Grade Energy Studies
Energy Conservation Measure Design
Energy Conservation Master Planning
Utility Rate Schedule Analysis
Energy Grant and Incentive Procurement
Utility Monitoring and Savings Verification
---
M/E Engineering has extensive experience securing NYSERDA and Utility Company Incentives for many of our clients and has participated in numerous NYSERDA sponsored new construction, existing facilities and technical assistance programs.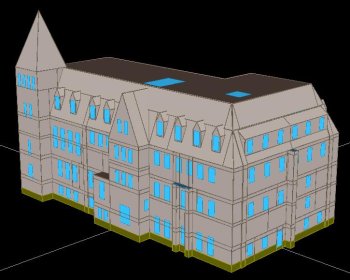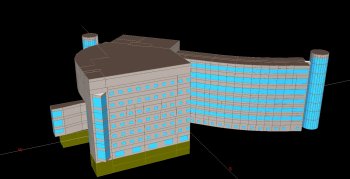 Energy Modeling
M/E Engineering has a dedicated group of specialized professionals in Energy Measure Analysis and Modeling.
We utilize various simulation and software programs, including eQUEST, Trace, EnergyPlus, and OpenStudio to develop detailed energy models based upon a minimally code compliant base case and an actual built proposed design.
Our expertly trained and certified energy modeling staff have extensive experience in LEED, utility incentive programs and life cycle cost based energy simulations for a wide variety of clients and building types, including, universities, K-12 schools, hospitals, laboratory and research facilities, casino / hospitality and entertainment complexes, multi-family residential, office buildings and industrial facilities.
We regularly utilize Energy Modeling to not only indicate construction compliance with various codes and standards, but also to provide detailed comparative analysis of system options to ensure building Owners make well informed decisions for the long term efficient operation of their properties.
---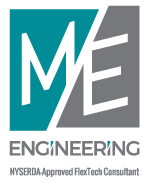 M/E Engineering P.C. has been awarded a multi-year contract by NYSERDA to provide technical assistance to Westchester County customers effected by the Con Ed natural gas moratorium. Detailed Energy Conservation and system upgrade studies can be provided thru the Program to assist clients in reducing their natural gas consumption, or by switching to alternative/renewable fuels. The overall focus of the Program will result in Westchester County businesses, Colleges, Hospitals and Industrial Facilities becoming greener, energy efficient and sustainable stewards of the community.

---