Jan 3, 2023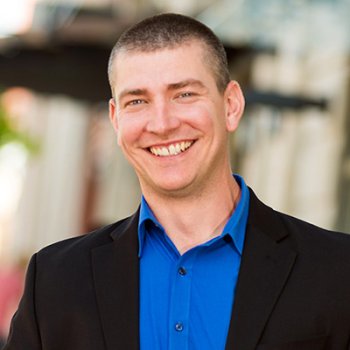 Dedicated, Focused and Ready to Lead
A graduate of Union College in Schenectady, NY, Dan joined the M/E team as a Design Engineer in 2007 and worked his way up to Senior Engineer in 2022. This latest promotion to Project Manager reflects Dan's commitment to the company and supports his career goals. "A company doesn't routinely keep employees this long by not doing a lot of great things. Although it sounds cliché, M/E is like a family. From the top down, everyone cares about one another, and employees are the top priority of the principals in charge. Additionally, their focus on career growth is a strong value and I'm grateful for the opportunities I've been given along the way."
Although he works in a variety of sectors, Dan's engineering design focus is in healthcare and education. His impressive list of clients while here at M/E include Samaritan Hospital, New York Presbyterian Hudson Valley Hospital, Saratoga Hospital, Binghamton CSD, Albany Middle School, and Ballston Spa CSD. His passion for engineering stems from the desire to be organized and do work that continually sparks his interest. "I go about things in daily life and work in a methodical way. I am a big calendar guy. In engineering, although every single job is different and there are many ways to design a job, I enjoy the procedures that grow and evolve throughout your career to get to the finish line each time. I always pride myself on being an organized, hardworking team player, who can communicate well with co-workers, clients, and friends".
This attitude, coupled with his naturally charismatic personality and professional skills, will go a long way in being an effective leader for his new team. Michael Sullivan, vice president of the company, thinks Dan is a great fit;
"Developing an additional team in the Capital District, under Dan's leadership, will allow our office to continue to grow across the state and into surrounding regions. Smaller teams provide us a better opportunity to form long lasting relationships with our clients and allow us to stand above our competition."
Michael Sullivan
Vice President | Capital District Office
M/E Engineering P.C.