Aug 29, 2023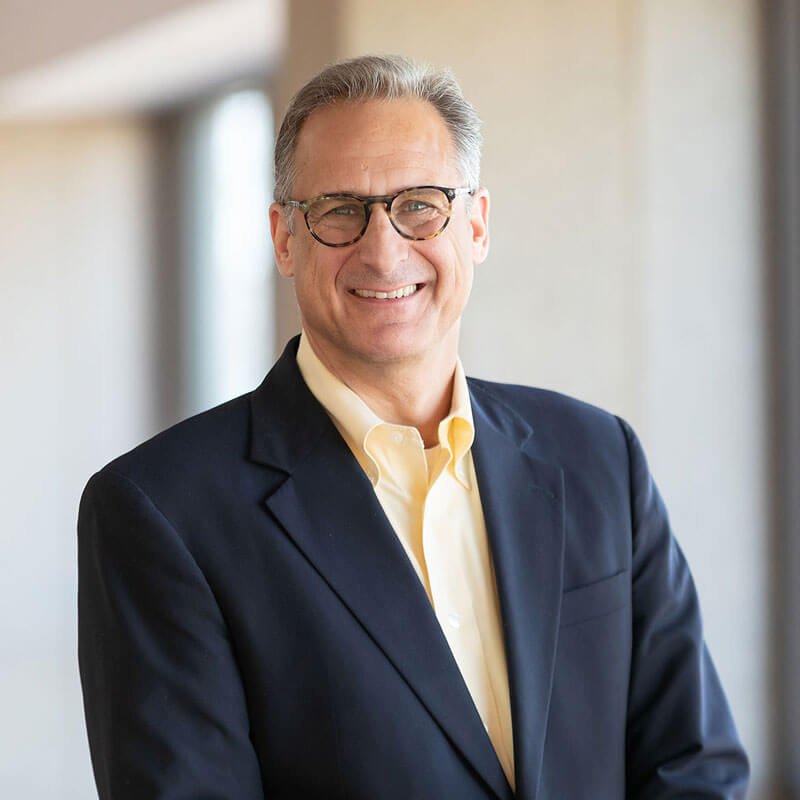 Determination, Confidence in your team, and having a good sense of Humor definitely helps.
As Bill Liberto prepared for retirement, he took some time to reflect on that question, his career of 35+ years and the driving force that kept him determined to grow M/E Engineering into the thriving business it is today.
Reflecting with Pride
As one of M/E's Founding Four, Bill and his colleagues, Al Casey, Ron Mead, and the late Joe Straub incorporated in early 1991 with the idea that "as engineers, we could do a better job". For the next 32 years Bill built his life around the business, his clients, and his staff - even making the move to Buffalo with his family in 1996 to open the first M/E branch.
When reflecting on the early days with his partners, Bill recalled their shared belief in two non-negotiables for running the business: the diversification of clients and maintaining laser focus on their core business of providing exceptional MEP design to clients. As time would reveal, those early insights allowed M/E to thrive during unpredictable times, not to mention an ongoing pandemic and an uptick in local competition. Bill speaks with a sense of pride of someone who has truly lived, learned, and pivoted with each of the intense moments that starting a business from scratch requires. With candor, sincerity, and humor, he reflected on those new business challenges and his unwavering conviction to make M/E a financially sound and lasting success for clients, staff, and the community alike.
"Our team is very sensitive to architecture and the vision of the Architect. We work together and collaborate - that's what makes things work well."
William P. Liberto - Vice President | M/E Engineering
Beyond the Challenges
Bill was keen to elaborate on what brought him the most satisfaction over the course of his career as a Professional Engineer. Simply put, he saw his role as one of a trusted advisor to his clients and their Boards. He elaborated, "Our team is very sensitive to architecture and the vision of the Architect. We work together and collaborate - that's what makes things work well." His love and respect for the historically iconic buildings exemplified this notion of a trusted advisor as M/E is exclusively called upon for updates to Buffalo's most exquisite landmarks.
Continuing, Bill spoke of how much he loved the challenge of "interjecting the right solution - the actual process of working through the design with the team - THAT is incredibly rewarding". It was the 'solving of the puzzles' in that process, and resolving problems without conflict, that added to his feelings of pride in the company and the work that was being accomplished. He concluded by saying: "M/E has great awareness that the success of the company is based on high-quality work and that work will bring success - they go hand in hand. Margins are tighter now and competition is greater". Part of that success comes from having the long term in mind. As engineers and problem solvers, Bill believes that it often means "getting out of the office and meeting a client on-site."
A Lasting Impression
He leaves us with these wisdom-filled words "Be respectful of the work you do, understanding that you are touching people's lives. Be resolved to be your best self, grow in your knowledge of your work, and let your compassion and empathy for others guide how you conduct yourself through the day. Be a problem solver and a peacemaker and let that be your reputation. Many of your workmates and yourselves have worked together for years - enjoy the personalities and idiosyncrasies that come with each other…too soon those interactions will be memories. Think about how you will be remembered. Lastly, enjoy your time with each other."
We wish Bill a wonderful retirement. Without a doubt, he will be greatly missed at M/E Engineering as 1/4 of the original team and as a true professional.