Aug 1, 2019

We're pleased to announce that we have appointed
John A. Dredger, P.E. as M/E Engineering's new President, effective July 1st, 2019.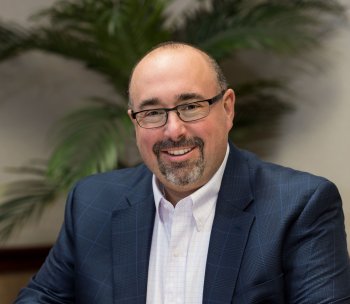 John's appointment is a clear reflection of the company's current state: ready to take on the future. M/E Engineering has had strong growth and success for more than 28 years. It is expected that John's appointment will ensure that success continues in the decades to come.
John brings nearly three decades of experience in the engineering consulting field and has a proven record of taking a customer-centric focus to the next level. John has been with M/E Engineering for nearly 26 years, previously serving as Vice President in charge of the Rochester operation.

"It is both a privilege and an honor to take over this position. The previous leadership left some big shoes to fill. They were integral to the growth and success of the company while ensuring the idea of a firm committed to long-term relationships with our clients, our employees and our community was at the root of everything we did." - John Dredger
Ron Mead, our beloved former President, will continue to serve as CFO and special advisor to the management team. Ron was one of the original four who started M/E Engineering in 1991.He was one of the first to see the massive potential of M/E Engineering and is responsible for growing the company to where we are today. We cannot thank him enough for his leadership and contributions. To us, he's a true pioneer and visionary.
"I'm sure the success of M/E Engineering is guaranteed for the future with John at the helm. He has been integral to its success thus far and possesses a level of leadership second to none. He has the vision of where to take the company, the ability to align that vision through all levels of our organization, and the skills to execute that vison. M/E is in good hands!" - Ron Mead
Today's announcement follows another strong year in which M/E Engineering continued its growth and expansion along with the opening of its new Corporate Headquarters located at 300 Trolley Boulevard, Rochester NY.
---
M/E Engineering, P.C. is one of the largest mechanical and electrical consulting engineering firms in the northeast. With operations in four cities across New York State and a workforce of nearly 200 employees, M/E is committed to building lifelong relationships while developing solutions for the built environment.