Sep 2, 2021
Explore a sampling of recent SUNY projects that embrace innovative design practices from historic preservation to Net Zero goals.
"The higher education sector continues to be a strong, core market for ME Engineering. We're proud to have been entrusted with the highlighted commissions which represent our commitment to these important institutions."
William P. Liberto, P.E. - Vice President
M/E Engineering P.C.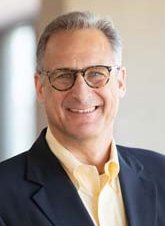 ---
ADAPTIVE REUSE OF AN HISTORIC BUILDING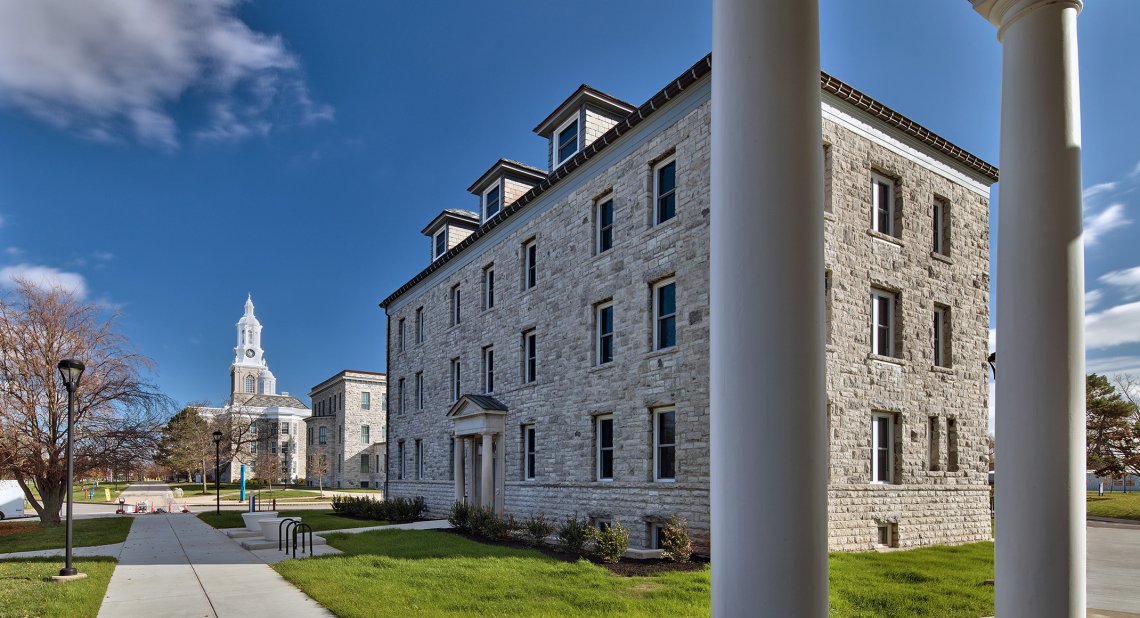 Townsend Hall
SUNY Buffalo
The four-story Townsend Hall is a fine example of an adaptive reuse of an historic building on the South Campus at University at Buffalo (UB). The building was gifted to UB in 1922 and originally housed the College of Arts and Sciences. In 1954 it became the School of Biology and was recently renovated for use as new offices and classroom space. The renovation required bringing the building to code standards and removing all interior walls. The re-design included the following systems; plumbing, mechanical and electrical, sprinkler and fire alarm, elevator, telephone/data, security access, and lighting.
---
CENTRAL PLANT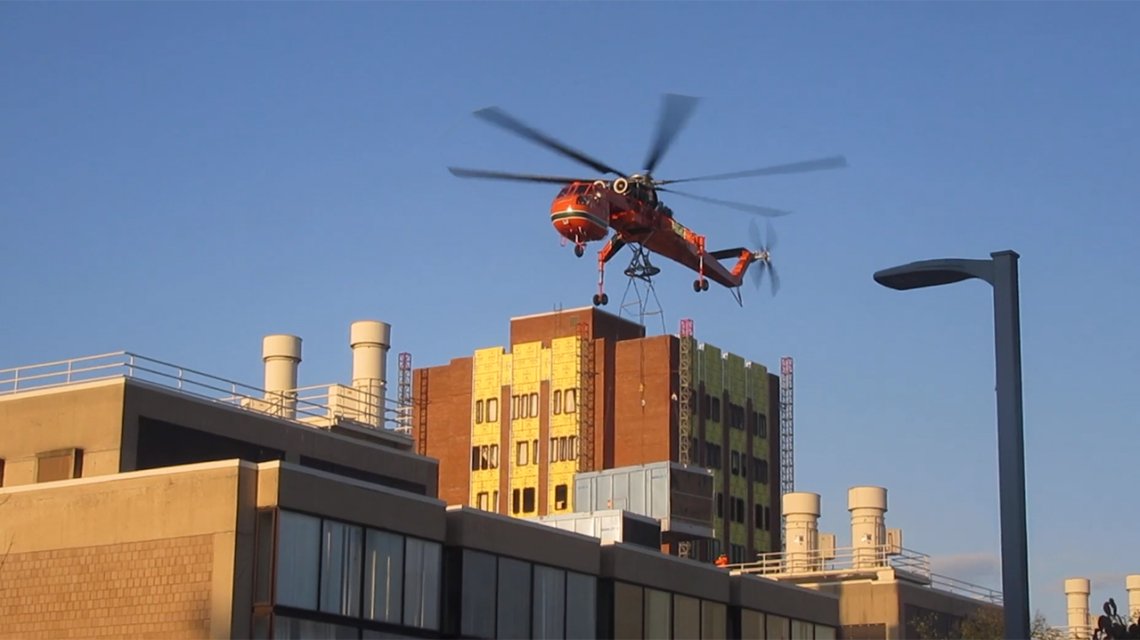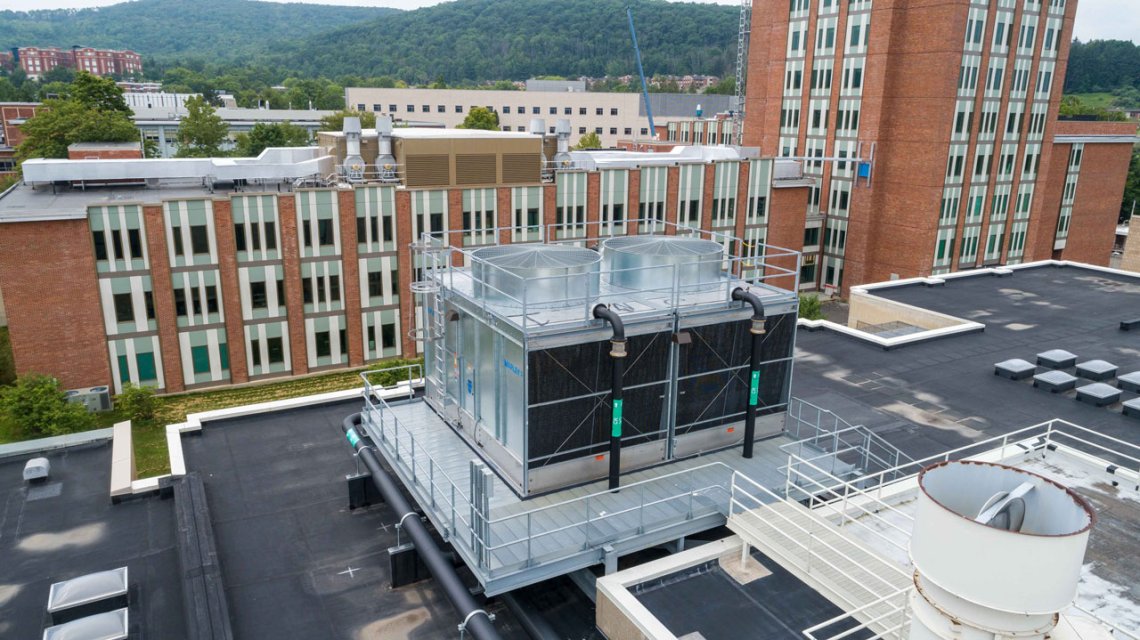 Science III - Chiller Plant
SUNY Binghamton
M/E Engineering was the lead professional for the Binghamton University Science III Chiller Plant which involved the installation of a new 1500 Ton Chiller and Cooling Tower located on the roof. The design upgraded an underperforming chiller system with additional capacity and extended range of coverage by interconnecting multiple buildings together. The Centralized Chiller Plant concept allows the Campus Facilities to minimize maintenance, increase system efficiency and redundancy for the Binghamton Science Buildings Complex. The project involved some creative rigging solutions to place all of the equipment in the necessary locations.
---
FLEXIBLE LABS
Science II - Physics Wing
SUNY Binghamton
M/E Engineering was the lead professional for the Binghamton University Science II Phase I Physics Wing Renovation. The project involved a complete renovation of the physics wing, new centralized toilets, window/exterior envelope upgrades and complete upgrades to the MEP systems to support continued phased renovations of the Science II complex. The new physics wing houses flexible labs, classrooms, office spaces and new corridor collaboration spaces. The MEP design involved (2) new 32,000 cfm custom roof mounted air handling units, centralized N+1 lab exhaust system, heat recovery of lab exhaust, led lighting with automatic day lighting dimming controls, new 2500A electric service and emergency voice/alarm communication system. All upgrades were performed while maintaining services to the occupied Chemistry wing of the Science II Complex.
---
NET ZERO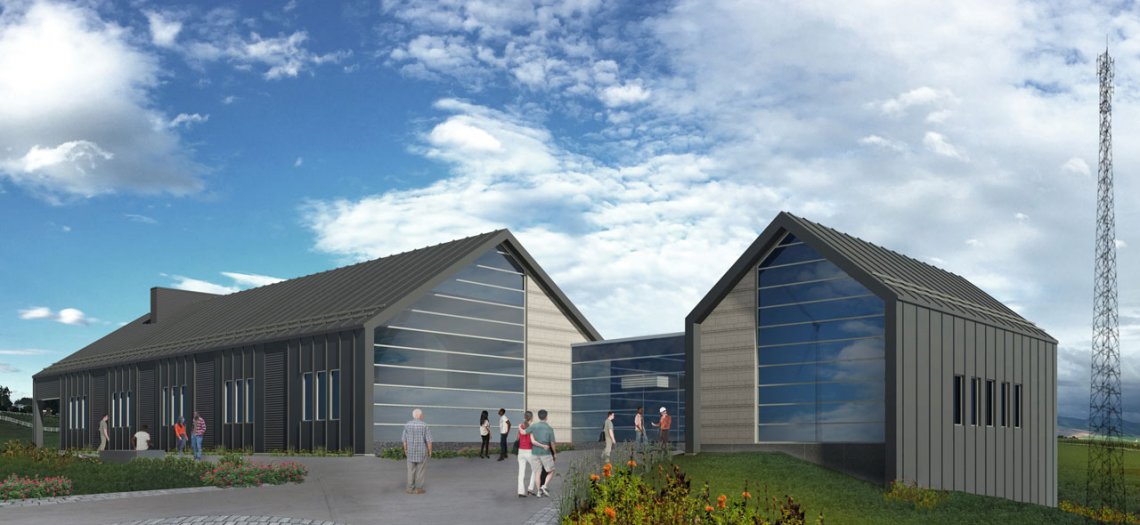 Alternative Energy Building
SUNY Morrisville
M/E Engineering conducted the initial study to determine what HVAC systems would be best suited to meet Net Zero conditions for this new Alternative Energy/Diesel Technology Building. The educational program spaces and instructional classrooms include hands-on/vocational labs such as high-bay vehicle maintenance and repair spaces for Agricultural Engineering, Diesel and Hydraulic Labs, Solar, Wind, and Hydro Power Shops, Bio-Fuel and Thermal Combustion Labs, and a (wind turbine) Tower Lab.
The mechanical design for the new building consisted of air handling units with VAVs for the majority of the spaces, a bio-fuels boiler, and in-floor radiant heat, general and vehicle exhaust, and make-up air systems for the high-bay vehicle labs.
We also designed an 85kW photovoltaic solar array consisting of solar cells mounted on both fixed tilt and tracking racks, interconnected to the new building's electric service with a real-time digital display in the lobby to monitor the clean energy produced by the array. This PV system will be an integral live teaching tool for students in the renewable energy field.