Feb 13, 2018
M/E Engineering is pleased to announce Robert K. Stewart, PE as its newest Partner. Rob joined M/E Engineering in 2009 as a Design Engineer and became the Electrical Group Manager in 2010. His past work experience includes endeavors in Seattle, New York City and Las Vegas.
Rob will continue to lead the Electrical Group through a wide range of complex projects. He currently manages the design of electrical facility systems, encompassing service coordination, power distribution, lighting systems & controls, fire alarm systems, technology, communication and security systems. A graduate of Pennsylvania State University with a Bachelor of Architectural Engineering degree, he is known for cultivating a strong sense of teamwork.
With over 20 years of experience in hospitality and gaming, educational, research and development, institutional and healthcare industries, his trademark energy remains strong for all of the projects he manages. Rob is currently coordinating projects at Hard Rock Hotel & Casino, Tesuque, Seneca Niagara Casino, AP Lofts and Leelanau Sands Casino Hotel.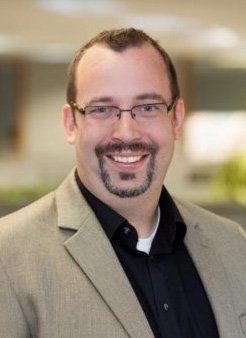 ---
Rob's strong technical background has been invaluable in assisting clients to successfully complete complex projects on time and on budget. His leadership qualities and commitment to guiding our staff has had an impact on M/E Engineering's success. Our growing business welcomes the efforts of his positive attitude, and contributions to our Leadership Team.

Calvin J. Puffer, PE - M/E Engineering, PC, Principal
---
M/E Engineering, PC is one of the largest mechanical and electrical consulting engineering firms in the northeast. With operations in four cities across New York State and a workforce of nearly 200 employees, M/E is committed to providing quality-driven engineering services with every job.